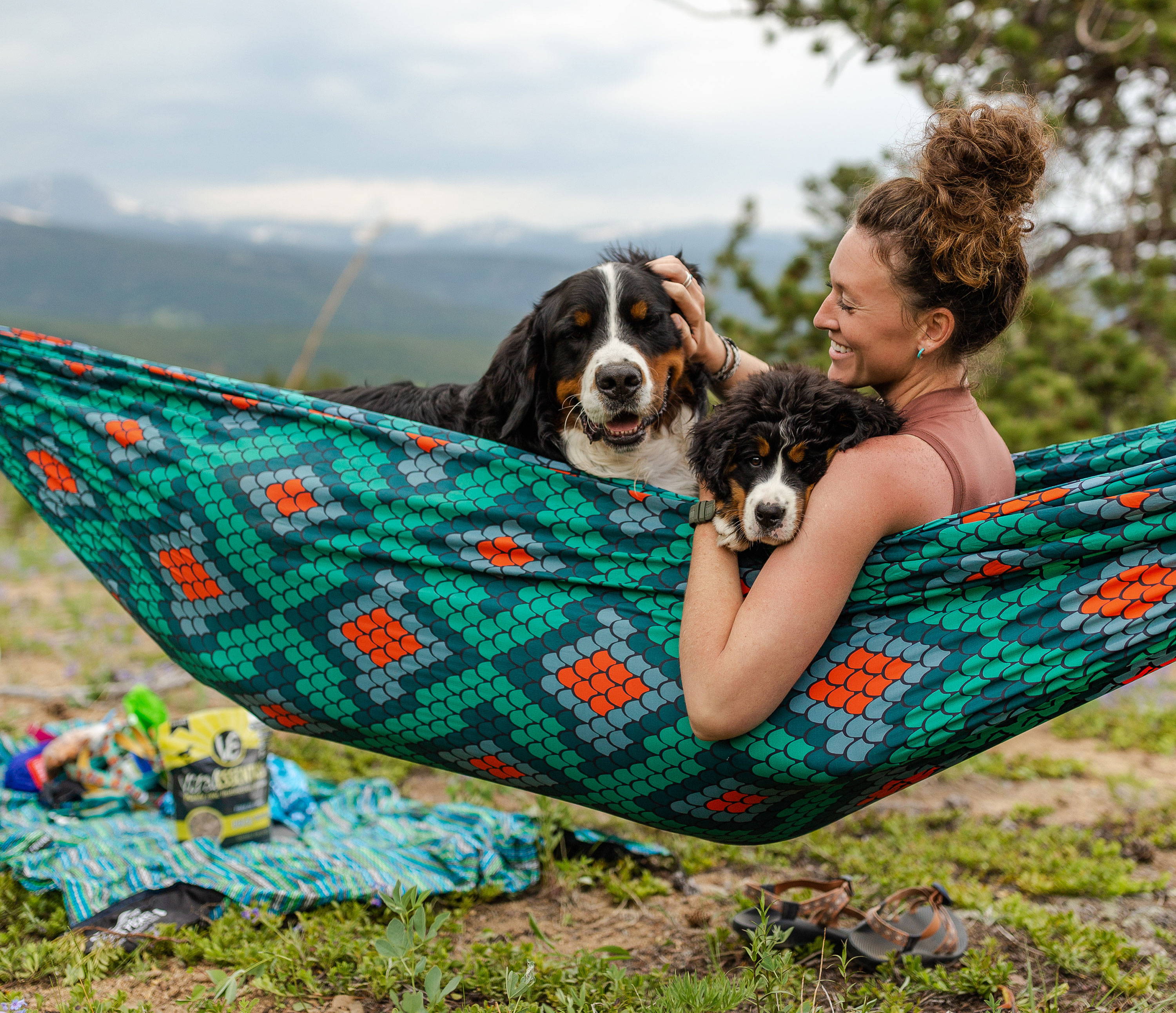 Brooke is an outdoor enthusiast living in Colorful Colorado with her pups, Summit and Sage. They are constantly traveling across the state to see all of nature's beauty and always planning their next adventure. You might find them camping under the stars, summiting some of Colorado's highest peaks, or snowshoeing in the backcountry.
What is your favorite way to spend time outside?

My favorite way to spend time in the outdoors is by first, driving as far away from Denver as I can get. One of my favorite spots is in Southern Colorado, whether that be Ouray, Silverton, or Telluride. This area just hits different. Some of my most cherished summer moments have been spent there. I love a range of activities from backpacking, hiking, camping, off-roading, accompanied by good food, music, and great company.

What song do you never get sick of listening to?

I don't have any specific songs but turn on Kygo or Odesza while adventuring and it's bound to be a great day. This type of music sets the vibe for me!

Who has had the biggest impact on your love for the outdoors?

My parents have had the biggest impact on my love for the outdoors. My fondest memories from childhood include sitting in the treestand with my Dad during bowhunting season and catching toads on the muddy farm roads, road trips to Yellowstone and Theodore Roosevelt National Parks, as well as many camping experiences.

What is one thing everyone should experience at least once?

I think everyone should experience a 14er summit at some point in their lives. Whether that be hiking to the top or being dropped down by a helicopter (for those who are unable to physically hike it). A 14er, for those that aren't familiar, is a 14,000 foot tall mountain. The experience and the views are absolutely breathtaking. Being able to conquer one of these mountains is an accomplishment in itself and the reward at the top is always worth it.
Where do you find inspiration for your photography?

I find most of my photography inspiration through my experiences spent recreating outdoors. There is always a story to tell whether it's big or small. I love to capture those moments. I also find inspiration with the creativity displayed through people who share the same interests as myself as well as through social platforms. There are so many talented individuals out there.

What is your favorite Grand Trunk product?

My favorite Grand Trunk product is the TRUNKTECH Hammock. They are super light and easy to hang up at a campsite or in the backcountry. It's the best alternative to sleeping in a tent!


Stay up to date with Brooke, Sage and Summit's adventures by following them on Instagram @summitathesummit