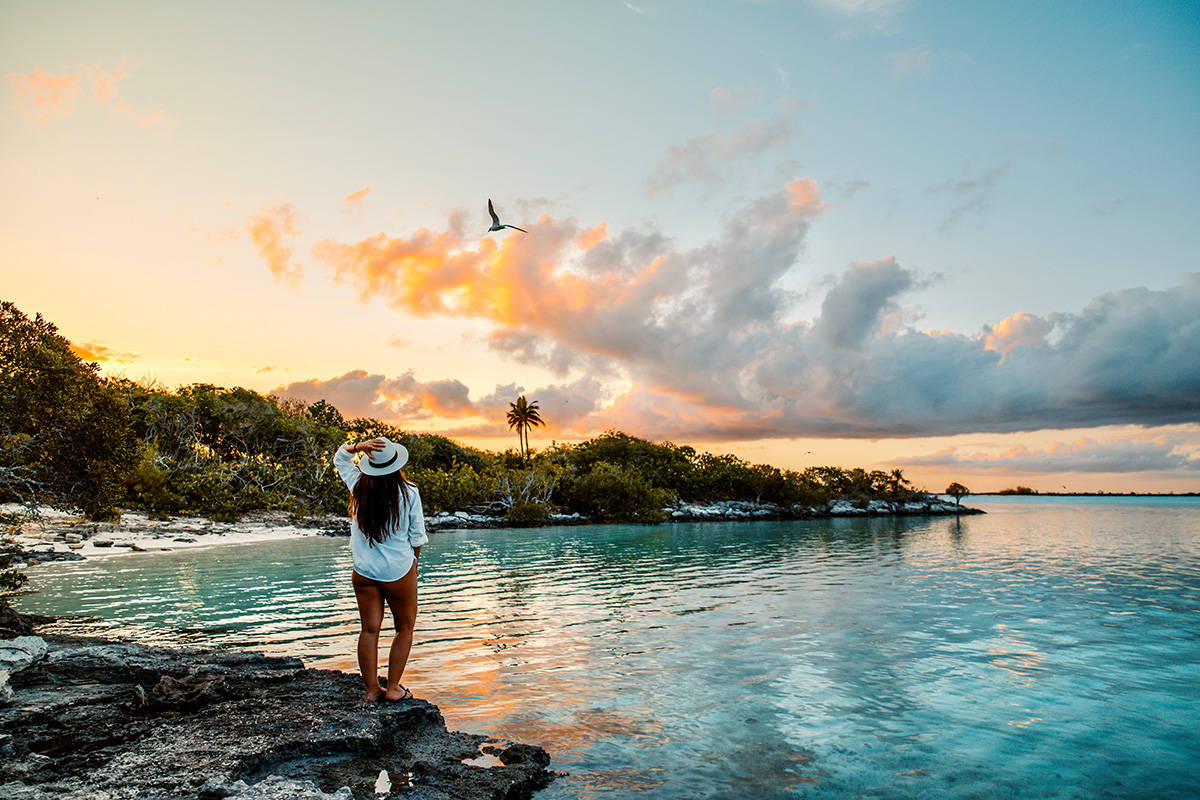 I travel often, and when I do it's always 100% worth it. Recently I flew to Exuma in the Bahamas. Now, when I thought of the Bahamas, I thought of beautiful landscapes and water, with a lot of tourists. Needless to say, I was happily wrong. Exuma is not a very populated island and has the most pristine waters I've ever encountered.  

We had rented a house in the local community with a private beach. On our first day, we took the kayak out and had the best time finding a stingray, a shark, and a turtle that I scared away trying to take a picture of. Probably not my best camera operating moment lol.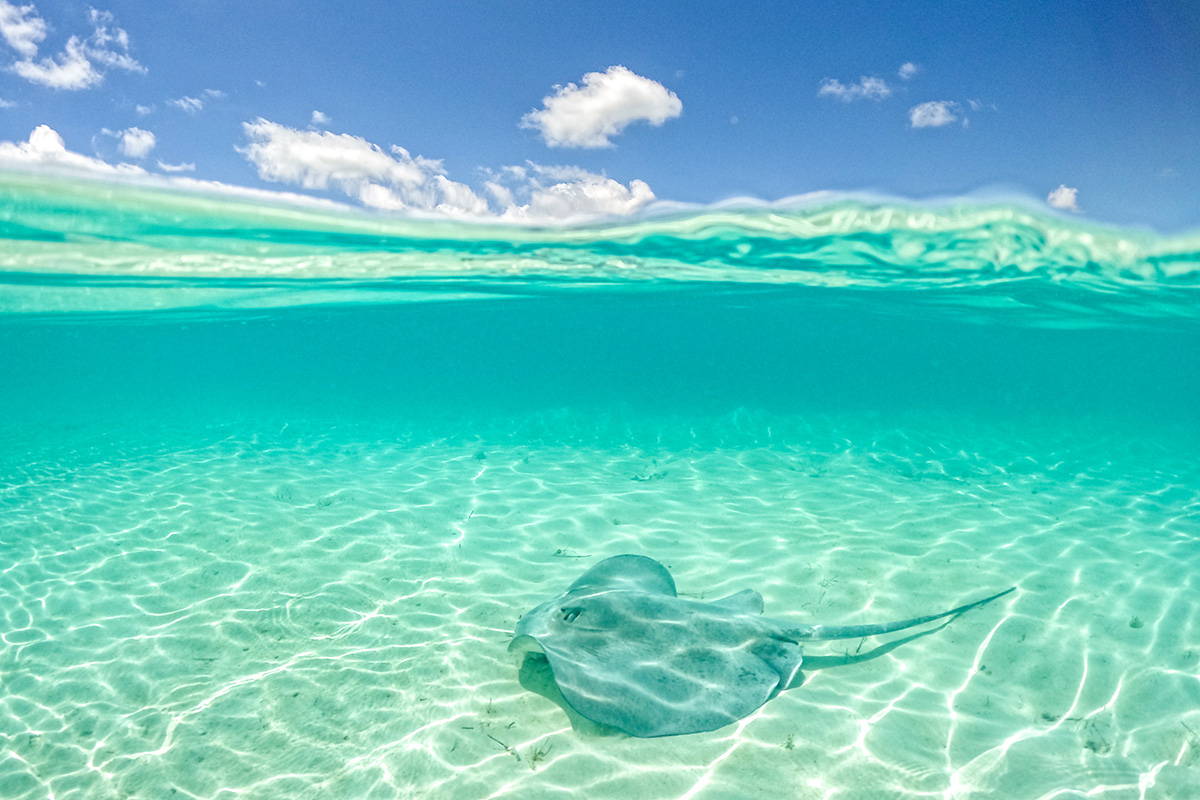 The following day we packed up our gear and rented a small boat to explore the islands on our own. We spent two full days on this little boat having the time of our lives going from island to island. We snorkeled in a cave, swam with stingrays, found more turtles (I didn't scare them this time) and ate at some cool places.  

At the end of each day, we threw the anchor, laid down our Grand Trunk Parasheet and enjoyed having an island all to ourselves. It was an experience of a lifetime.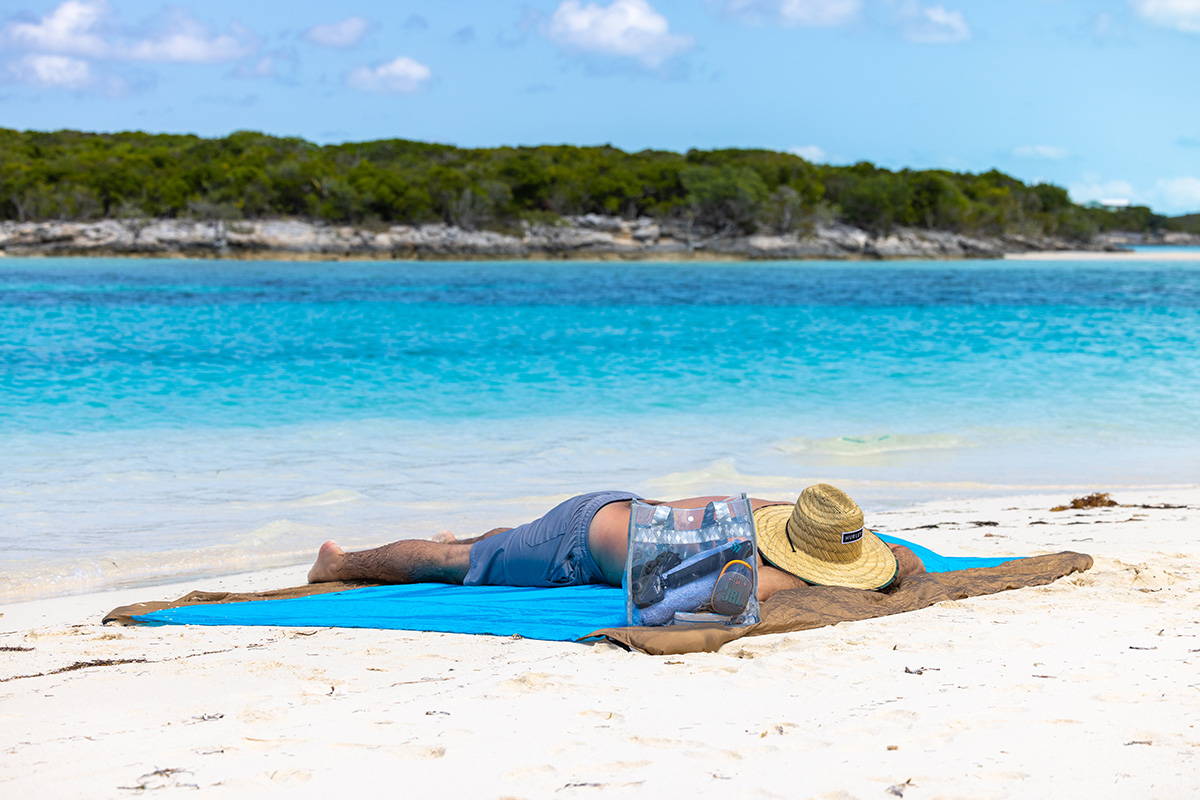 But the adventure didn't stop there…if you travel with me, it's always an adventure packed trip. And I mean packed, who needs sleep? Lol.

For our final adventure, we took a full day excursion on a boat out to see the famous spots where we swam with the pigs, snorkeled a cave filled with giant colorful fish, swam with sharks, and snorkeled the grand piano underwater. This day was a blast, and the crew was so fun!  

We experienced everything we could in Exuma. We enjoyed spending time with the locals, eating at local places, touring the popular places but also the secluded ones. In the end, we had a hard time coming home but felt like we accomplished a lot there.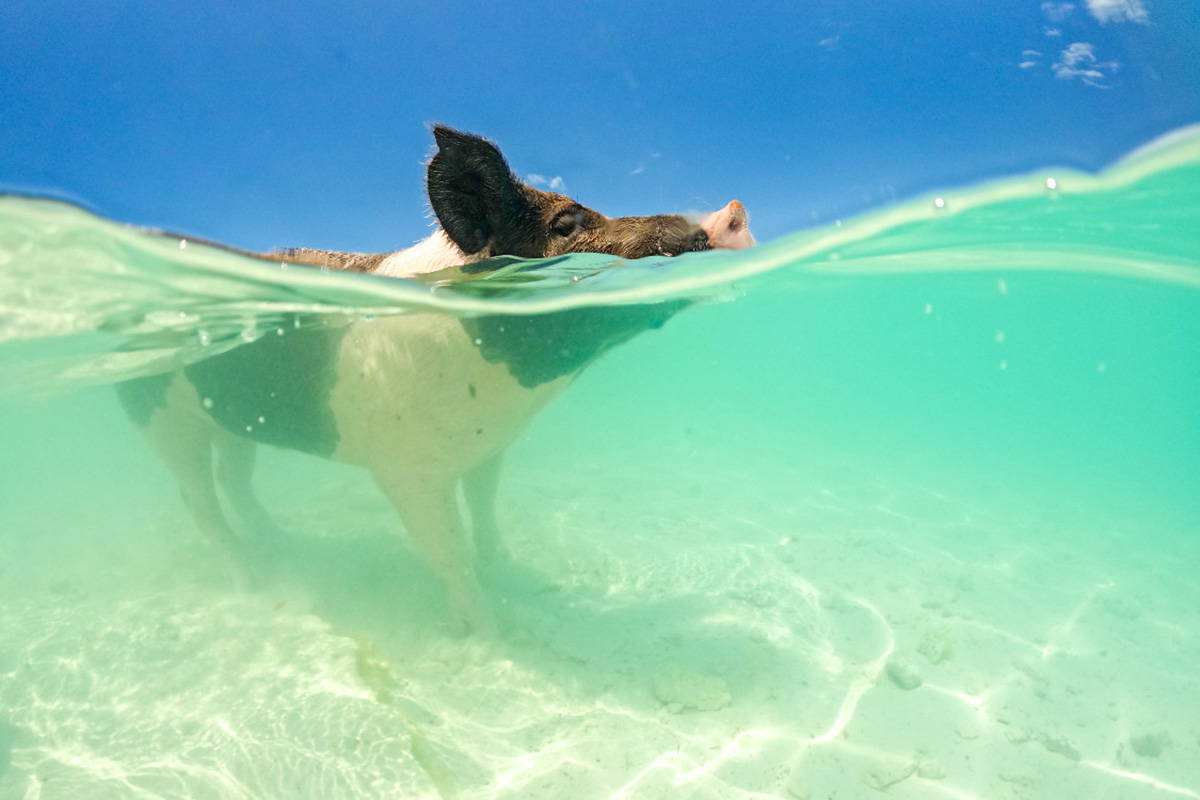 Gear talk:

We had decided to bring the following gear with us on this trip:

Camera gear = Cameras, drone (we got authorized), GoPro and GoPro domes.  

Beach gear = Grand Trunk Parasheet, this was used daily on the beach and packed up super small in our luggage and beach bags. We also brought our own snorkel sets so we didn't have to rent them.

Hydration = We brought our GRAYL water purifier to use to filter our water, just to be safe.

Necessities = Sunscreen, bug spray, sun hats, colorful bathing suits (a must for pictures) and food. We brought snacks with us from the US and frozen meat packaged in a cooler to help save on food costs. We cooked most days at our rental.

If you plan on visiting Exuma in the future, join a Facebook Group Page for tips. They are super helpful. Also, pack light and if you forget something, there are grocery stores and some other little shops you can pick something up at. Keep in mind, Exuma is not a tourist town, it's a local vibe and feel that you will truly enjoy.

Images and blog by Royce Fonseca / Instagram @casunshine0508 / Follow her for more imagery and travel information.