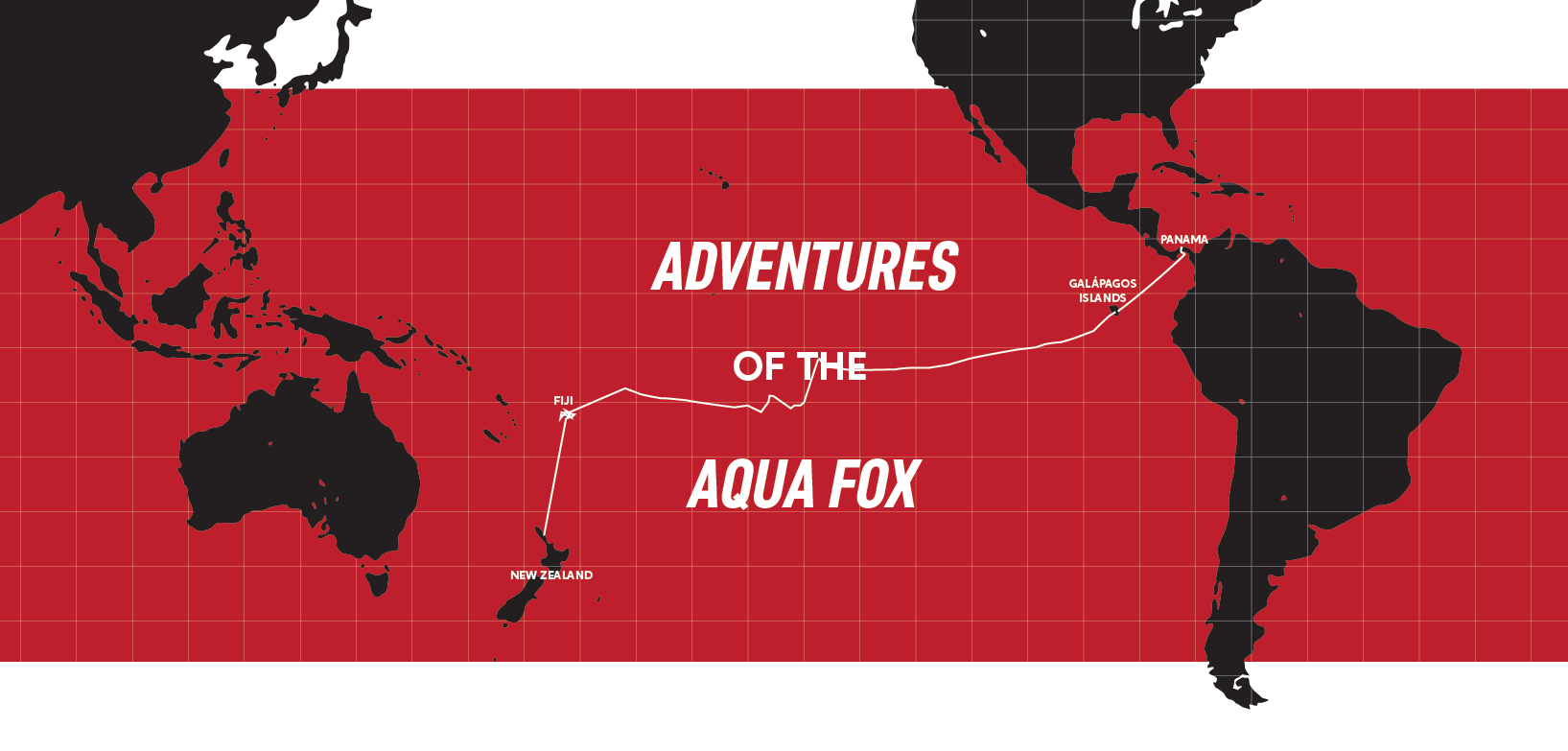 Part 5: The Final Stretch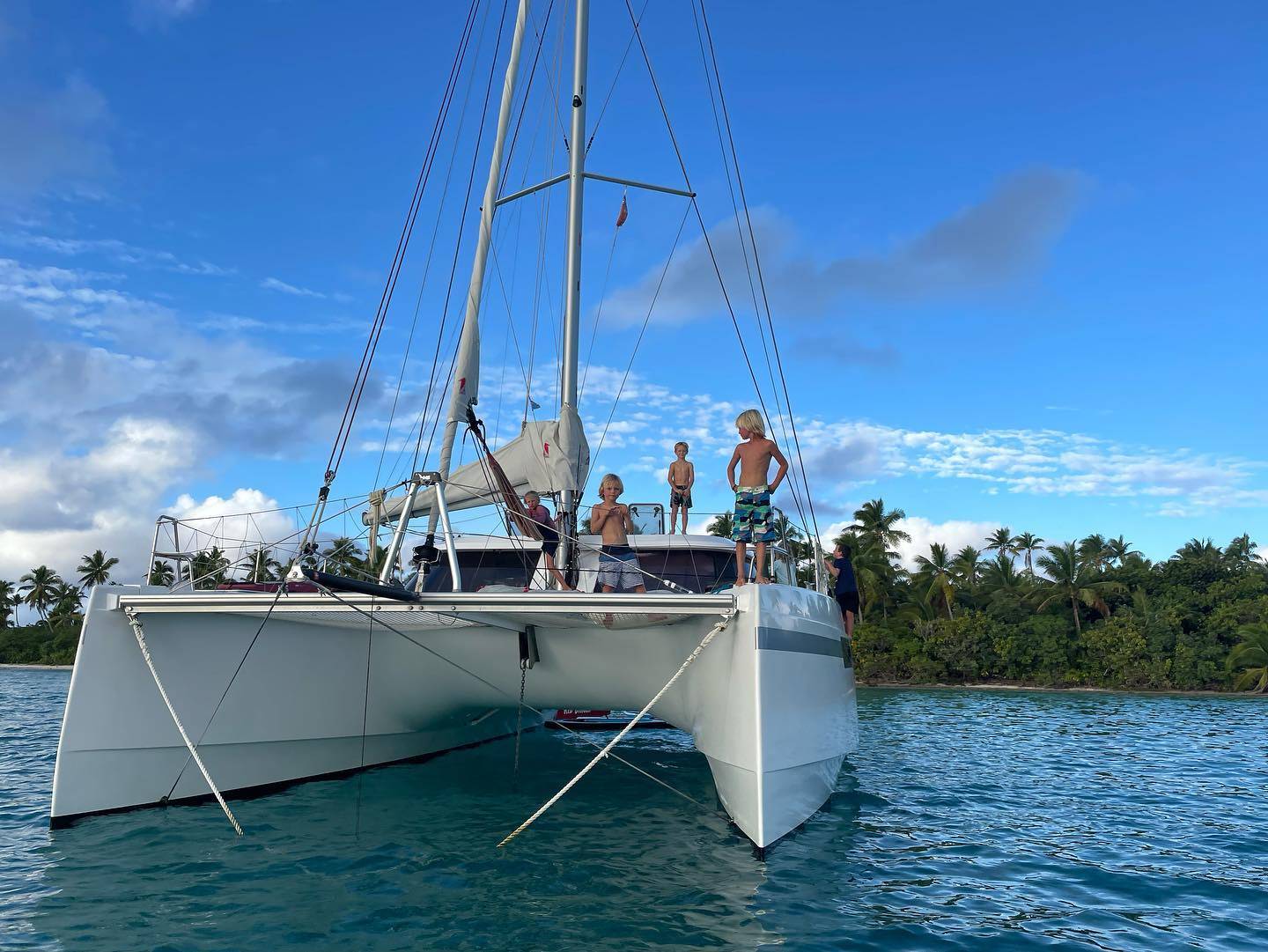 The Aqua Fox crew arrives in beautiful Fiji! Not everything is care-free and breezy when you're living life on the ocean. The crew settled into a nice routine of taking care of schoolwork and studies in the morning, then finishing any needed cleaning/repairs before starting their adventures for the day. Fiji consists of over 300 islands, and Aqua Fox did their best to cover as much terrain as possible in the short time they were there. From visiting the Kokomana cacao farm, to presenting
gifts
to village chiefs, to enjoying beaches and islands, there were a lot of incredible discoveries both in and out of the water.
The Aqua Fox Captain was able to present sevusevu, or a gift, to several village chiefs. They gave the chief the customary gift of kava, but on occasion they were also able to gift a TrunkTech™ Hammock. Hammocks are surprisingly not common at all in this part of the world, and the chiefs were pleased to receive them. Generally after presenting the gifts there would be a meal served with different types of foods depending on what's available on that island. Fish, seaweed, taro, cassava, chicken soup, chicken & noodles, prawn crackers, juice, Lovo (underground cooked pig), lentil gravy, long beans, coconut milk, and plenty of coconut are commonly found here. Meals are typically eaten on the floor on a mat—guess we need to send them a few of our Meadow Mats for meal time! Most islands also have a strict dress code to maintain.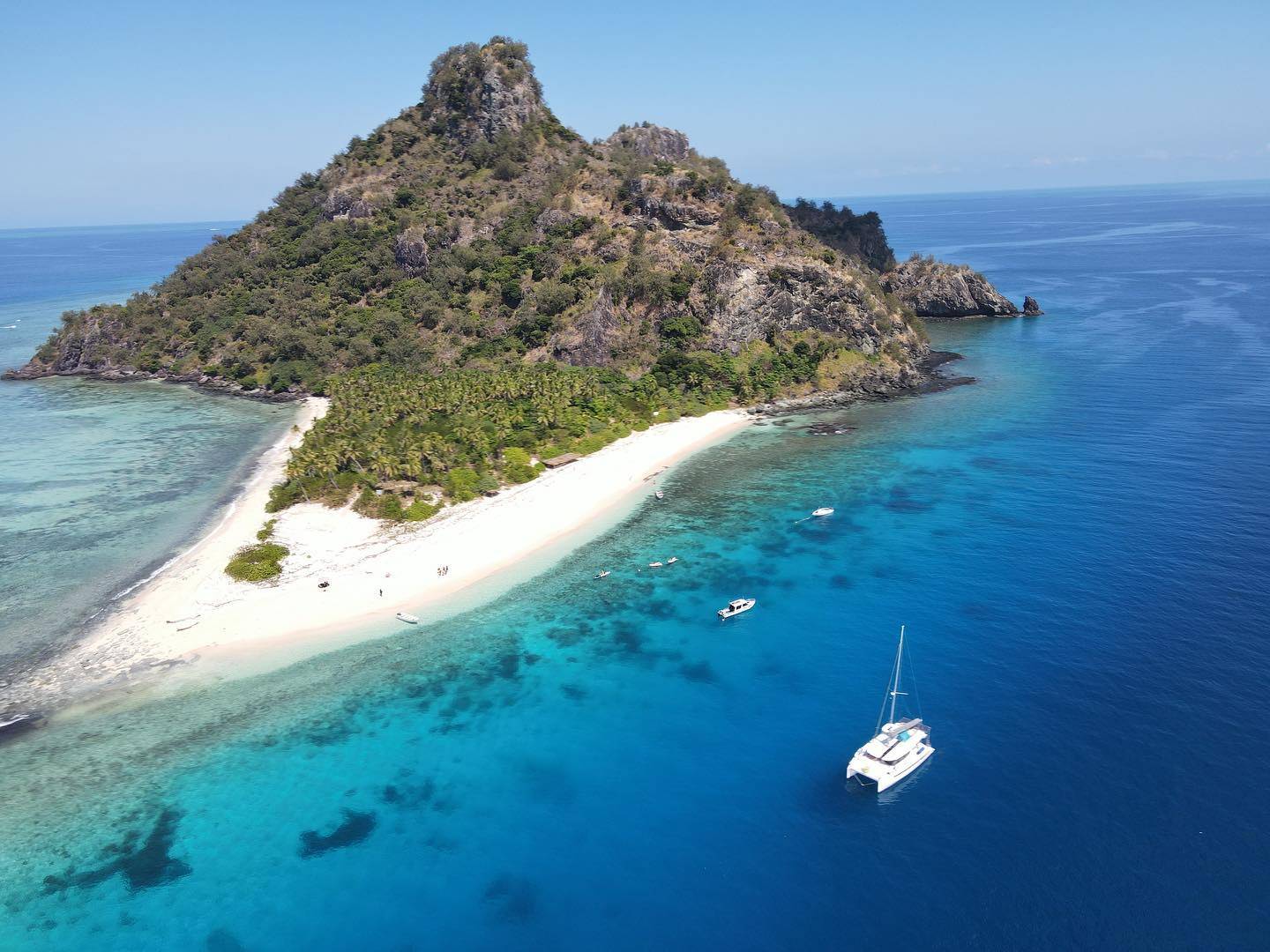 Is Fiji the most friendly place on earth? Everyone says Bula bula! [hello!] and is very friendly and helpful to the crew—they have never gotten lost (at least not for too long) and have always had people willing to help them out or make a trade. The wildlife is also friendly—Aqua Fox members have gotten used to swimming with sharks or manta rays and often see dolphins swimming along with their boat. Be cautious of the poisonous lionfish, but you'll also find turtles, eagle ray, mahi, and millions of other fish.
Being able to scuba dive, the group has seen all of this wildlife and many beautiful corals and other plant life as well. There is so much to explore in this clear blue water, which also makes a great opportunity for swimming, snorkeling, paddle boarding, wakeboarding, foiling/foilboarding, underwater rockets, and of course sailing. When on land, some of their favorite activities include hammocking, soccer, frisbee, lawn games, bonfires, fire-dancing shows, hiking to some beautiful viewpoints, and just enjoying learning about the local villages and cultures.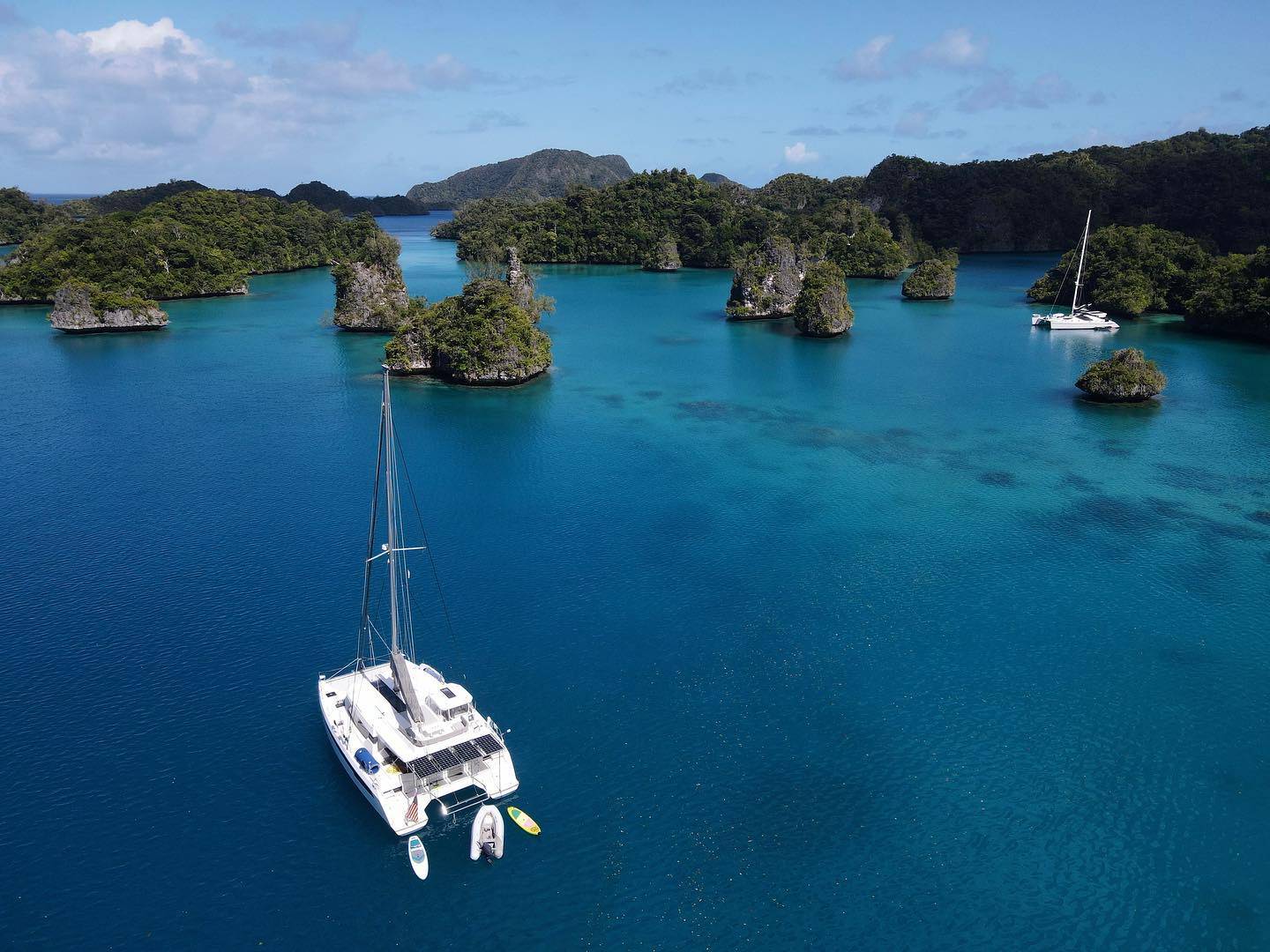 Here's an extensive list of the islands/villages the crew visited + some highlights you may want to check out:
• Vuadomo: Vuadomo Waterfall
• Naviti
• Soso
• Nanuya: Lo's tea shop (get the donuts!)
• Sawa-i-lau Caves
• Yasawas: Octopus resort
• Denarau: Big Bula Water Park
• Nadi: Sleeping Giant Zipline & Nadi Market
• Monuriki: Castaway film location
• Vanua Levu
• Musket Cove: 2022 Regatta boat races
• Vuda
• Namena
• Nakobo: Rainbow Reef
• Taveuni: Paradise in Taveuni Resort, Cabbage patch reef
• Vanua Balavu: Bay of Islands (a family favorite)
• Matagi
• Fulaga: Cave of Bones
• Kadavu
• Buliya village
• Ono
• Mana
• Namotu: Surfing!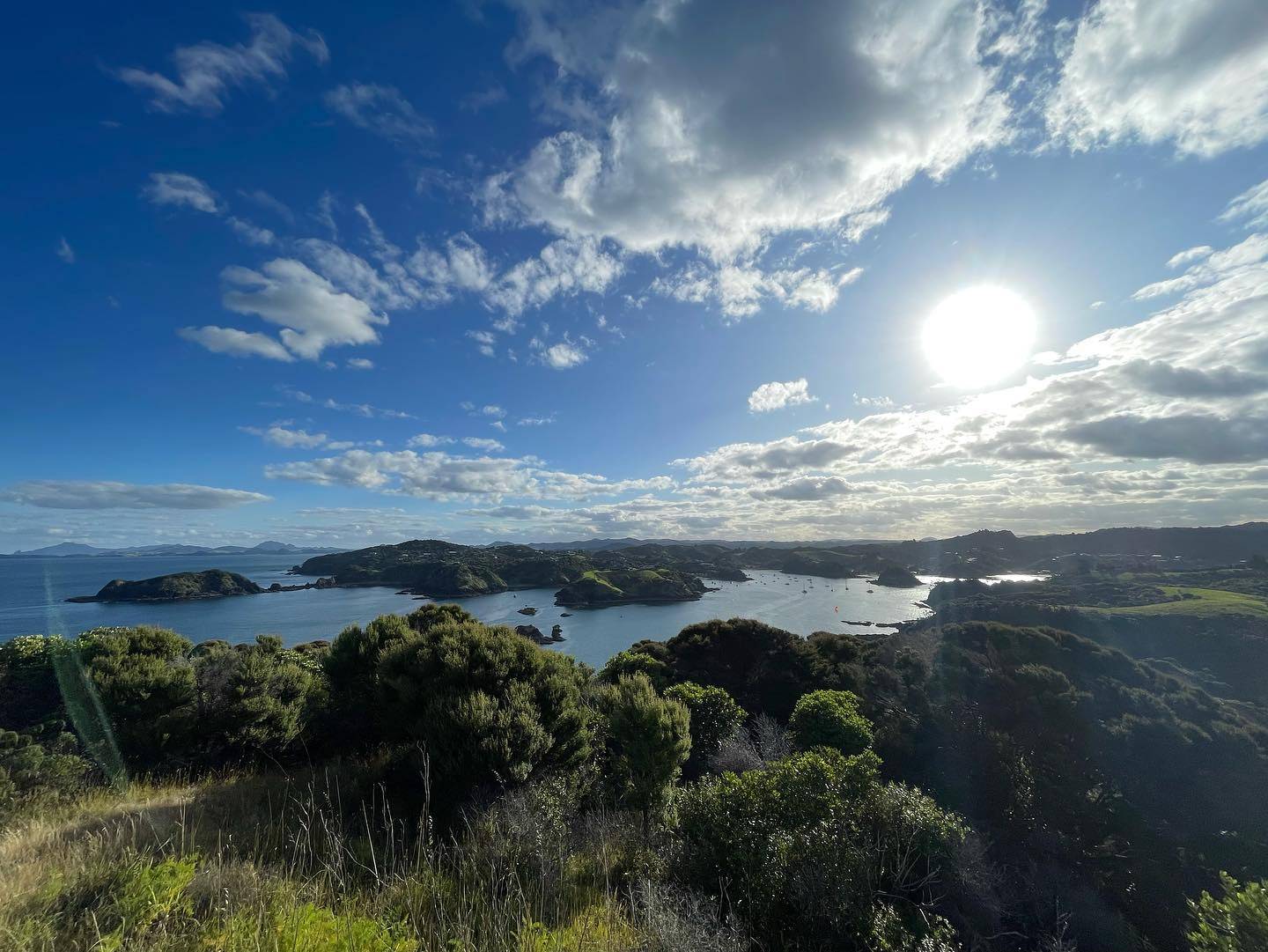 After the crew finished their time in Fiji, most of the family flew down to New Zealand and left the captain to sail the Aqua Fox with some temporary crewmates. Pro tip: get a breadmaker for your boat or RV and make some delicious, fresh bread for your trips! While the captain braved the seas for the next six to eight days, the rest of the crew explored New Zealand until he arrived. Once they were reunited, it was time to make sure the boat was ready to sell—saying goodbye to their temporary home and transport.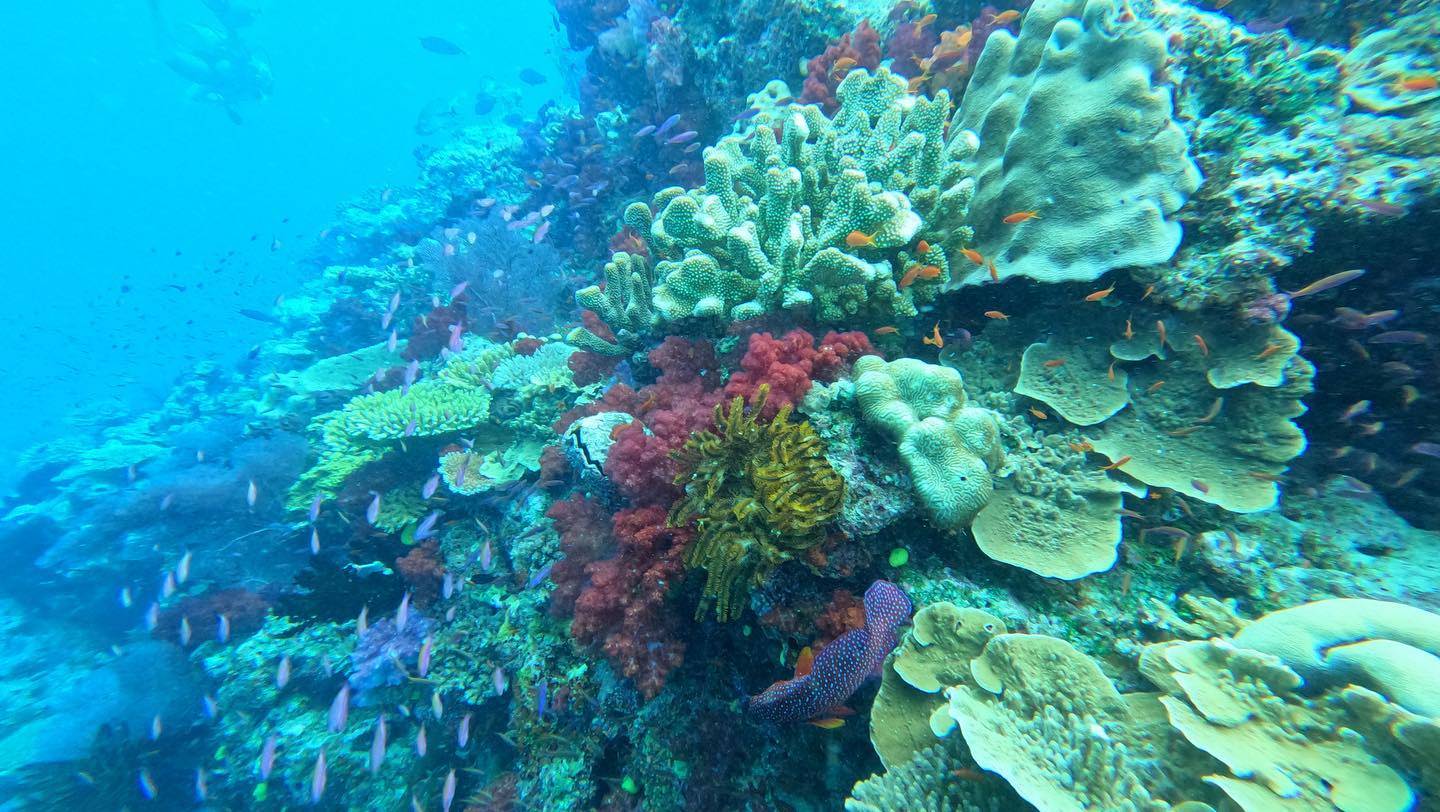 Here are some must-see places and things to do in New Zealand:
• Tawharanui Park
• Waipu Caves
• 90 mile beach
• Cape Reinga (See a lighthouse where the Tasman Sea clashes with the Pacific Ocean)
• Kaitaia
• Waitangi Mountain Bike Park
• Paradise Bay, Urupukapuka
• Tutukaka Bay
• Marsden Cove Marina
• Abbey caves (you can find glow worms here)
• Rainbows End Theme Park
•
WETA
Workshop (a CGI and movie production company and experience)
• Skyline Gondola & Luge Track
• Whakapapa Campground
• Tongariro Alpine Crossing (aka Mt. Doom for the Lord of the Rings fans)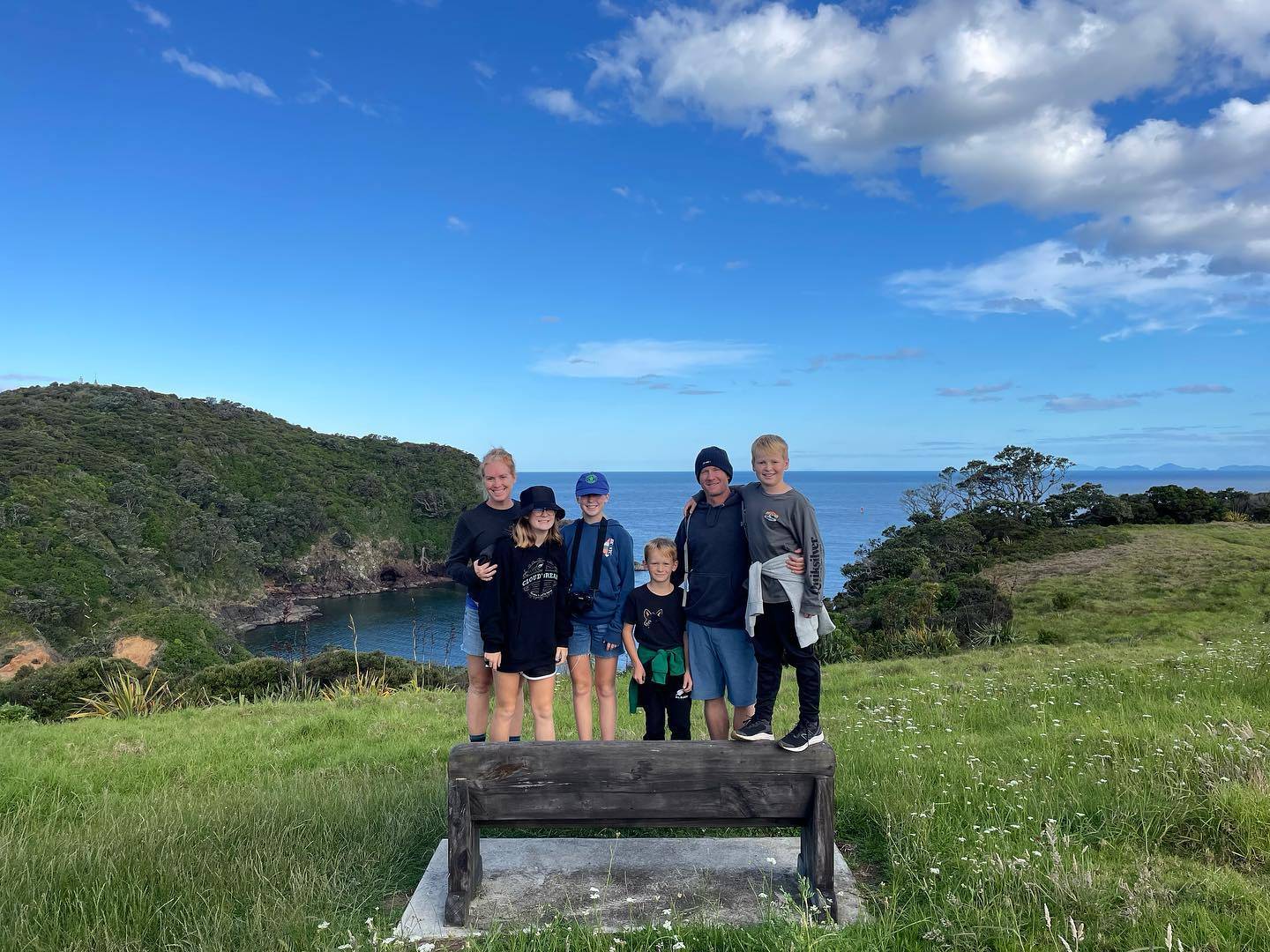 We've had a blast following along with the Aqua Fox Crew and can't wait to hear about their future adventures! Heading across the Pacific Ocean? Let us know if you spot any of our Grand Trunk gear in the area!