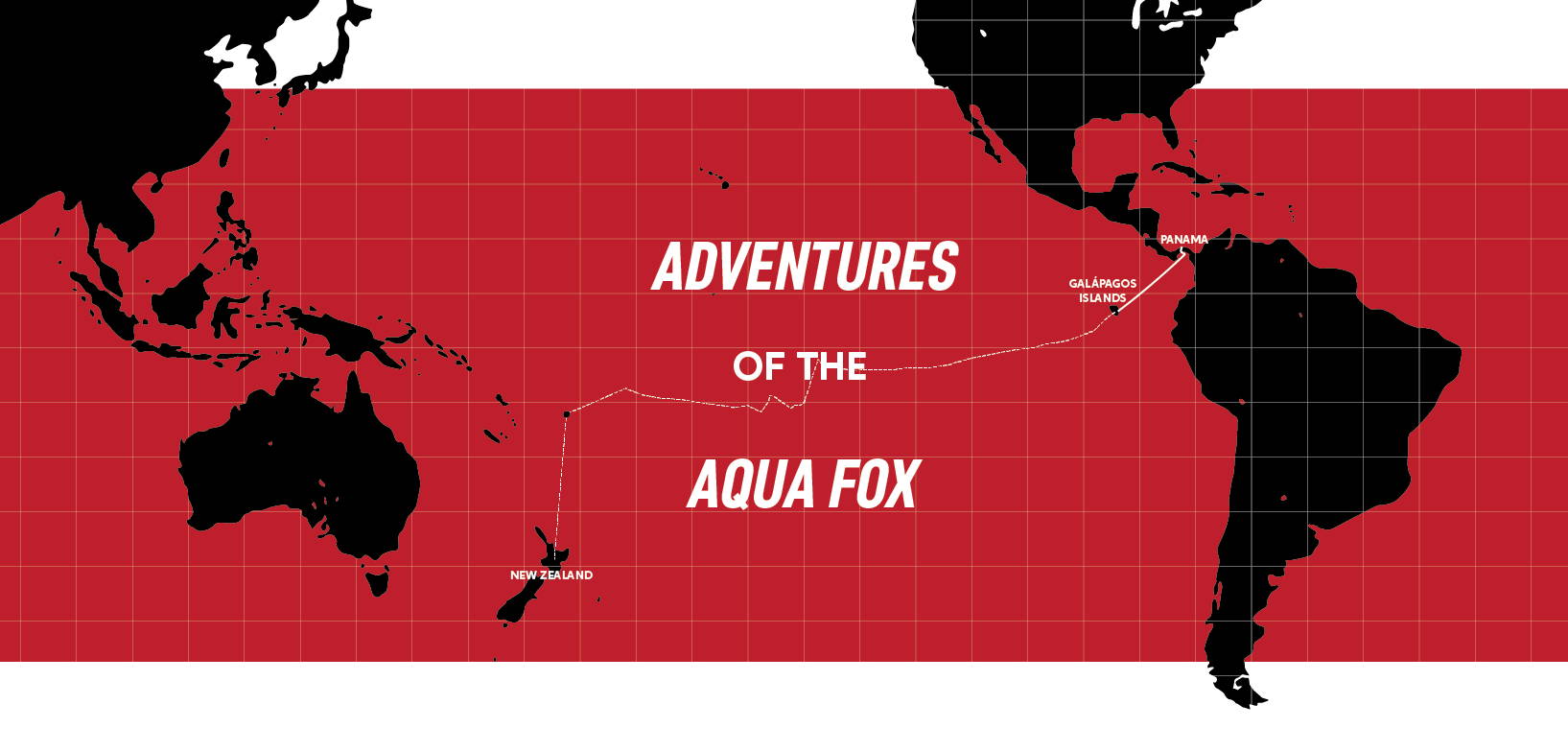 Part 2: Adventures in the Galápagos Islands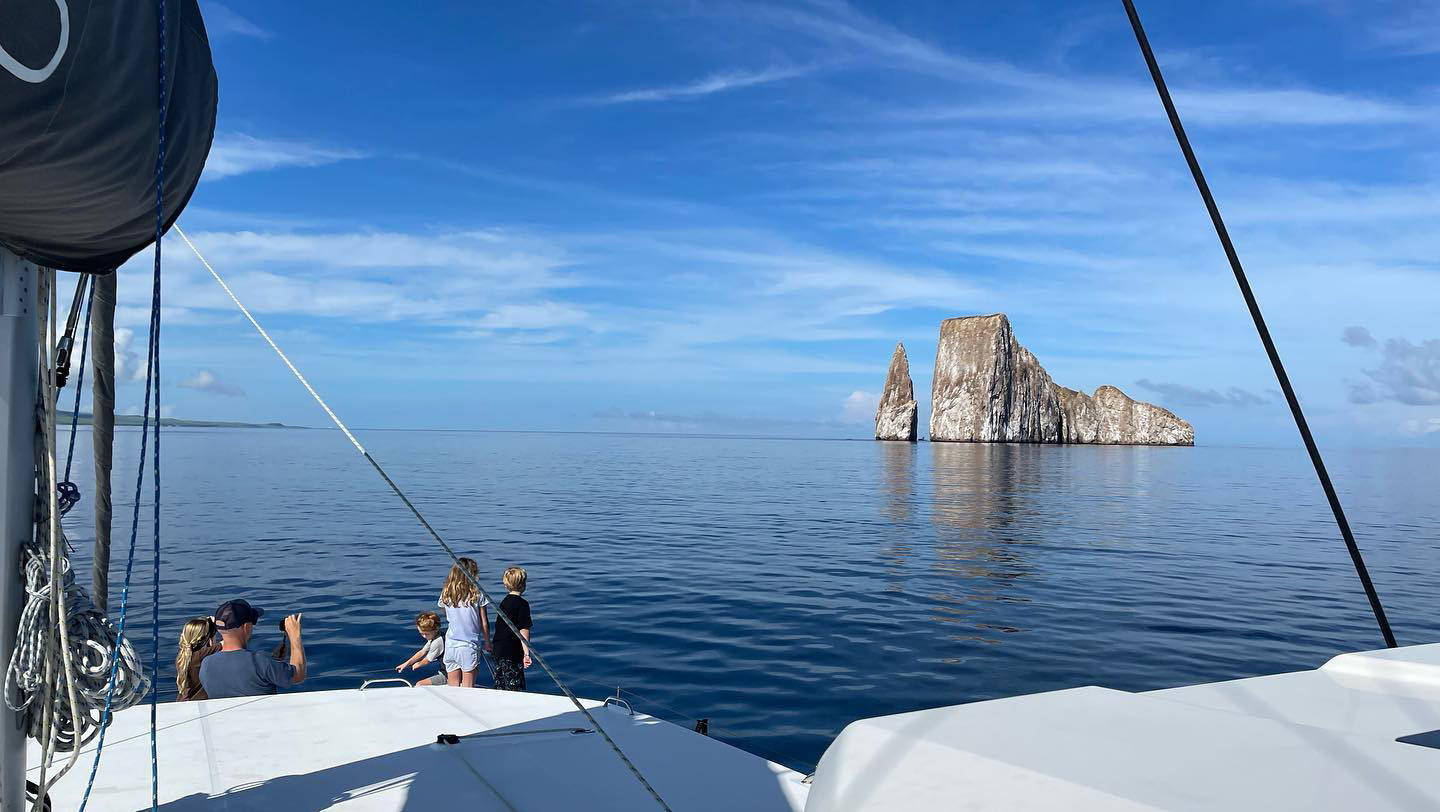 After a quick stop at Las Perlas islands (apx. 7 hours from Panama), Andy and his crew made the 5 day seafaring trip to the Galapagos. Huge dolphins came and swam by their bow for 20 minutes straight. Turtles, humpback whales, pilot whales, dolphins, loads of different types of birds, rays, and flying fish have all made an appearance. The seals made for a great show, but it grew old as they woke the crew at 1:30, 3:00, and 5:00 AM.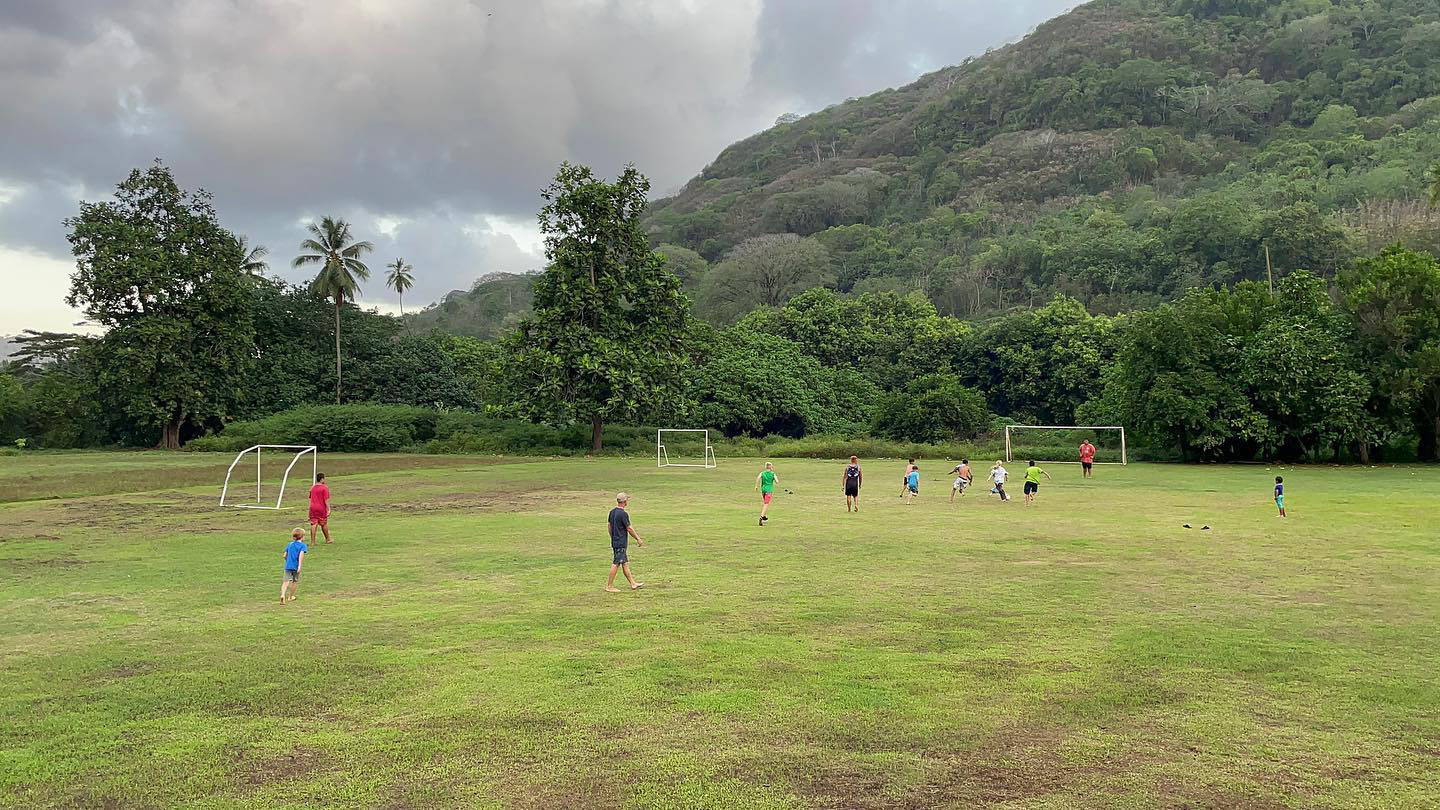 Upon landing in San Cristobal, they played at a park and stopped at a local church. The next day they took a field trip to the Galapagos Science Center. While hiking on a couple trails in the blazing hot sun they got caught in an amazing rainstorm. A highlight for the trip is the delicious and affordable bread—you can find awesome rolls for $0.25 & $0.60.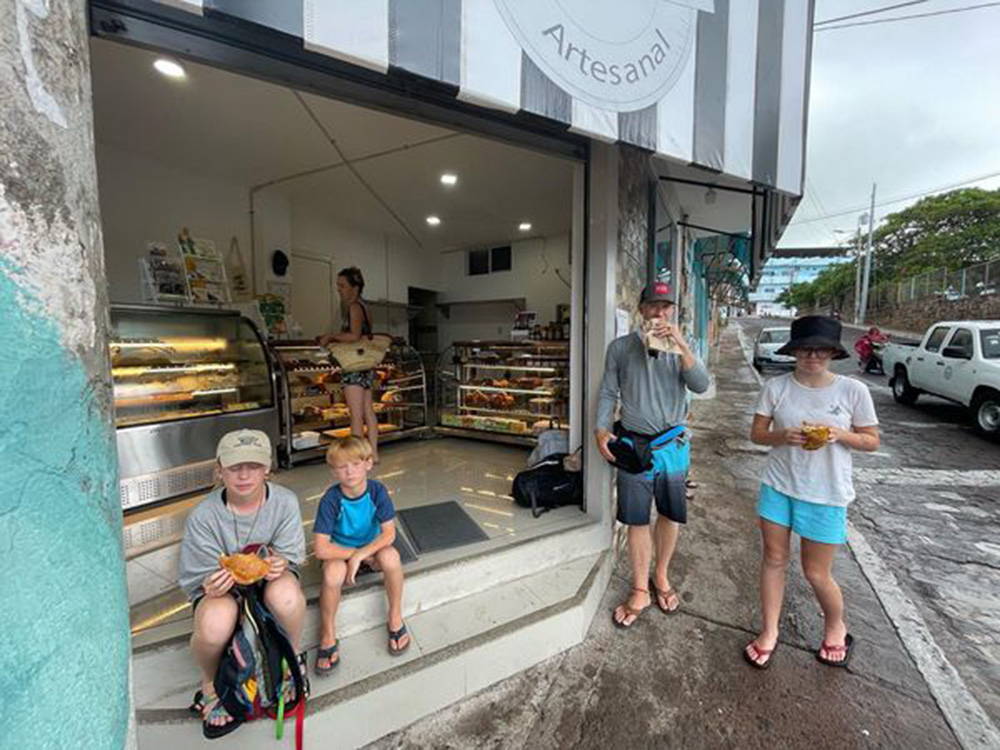 Kicker Rock is a great snorkeling and diving spot. Before they started sailing, the 5 oldest crew members got dive certified, but the youngest can still snorkel. The world underwater is incredible! Turtles, a sea snake, tubular jellyfish, hammerheads, rays, fish, and coral make for an unforgettable experience.
In the next few days on Santa Cruz Island they rented bikes and toured the beautiful town of Bellavista. After taking some time to relax in hammocks, they also visited Tortuga Bay and spent some time on the beach enjoying the sun and sand. Just remember to bring enough drinking water!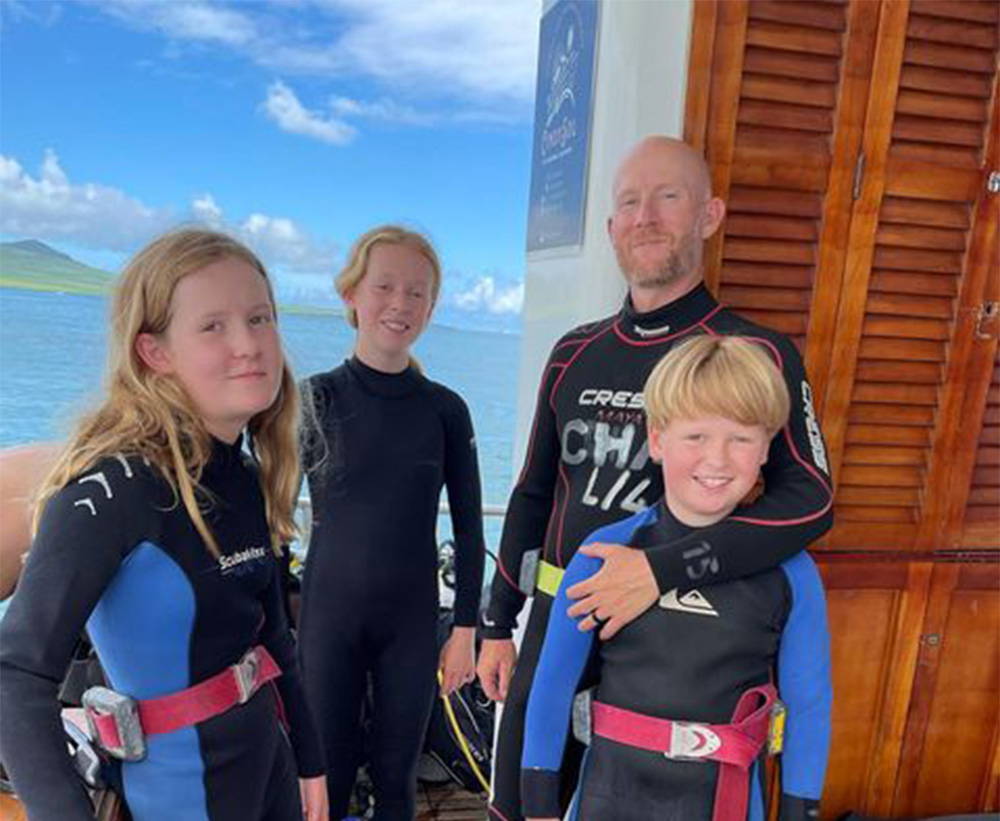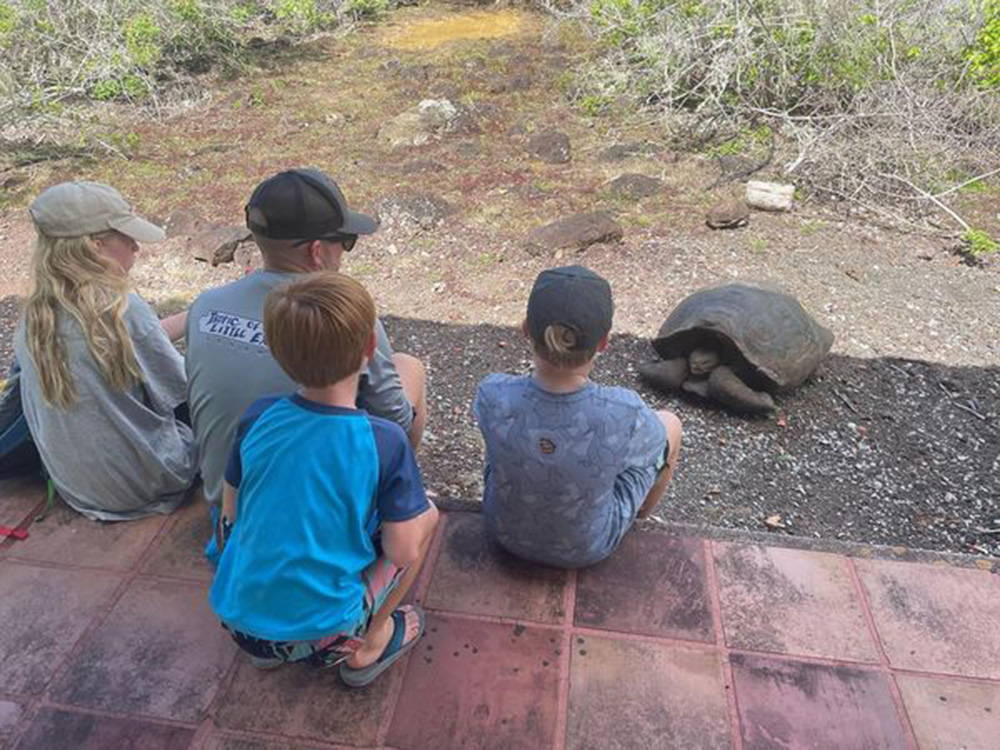 Next up: 18 days at sea & the Marquesas!