It's officially Hammock Season!
By now, we expect you've used your hammock more than your bed. At this point, you should probably think about giving it a good clean.
You may have coffee stains, trail mix, and who knows what else left over from last weekend. But worry not! Your hammock is easy to clean.
Hammock Cleaning Tips: Best Practices
There are TWO ways that you can clean your hammock. Let's start by removing the hammock's carabiners.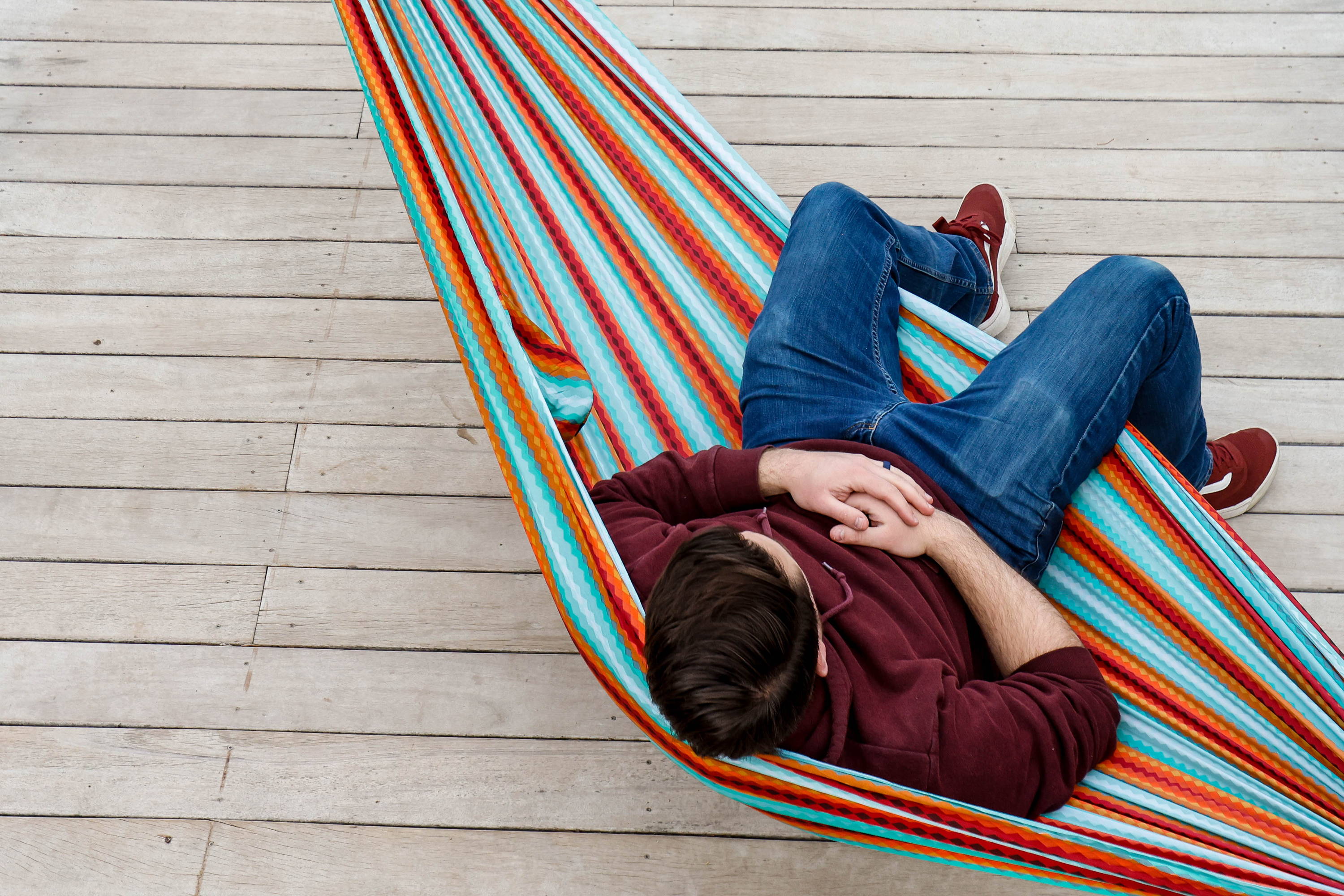 1. Hand Wash – This is a really simple and washing machine-free approach.
Just fill your bathtub, kiddie pool, or other water container with cool water and about a pack of our Hammock Soap—scrub with a soft bristle brush. Use your 
hands to wash it and scrub away the dirt on your hammock. Then empty the water from the bath and refill with fresh water to rinse off the excess soap repeat this step as necessary. When clean, just hang dry. Easy!
2. Machine Wash – If you're lazy like us and have easy access to a washing machine, this is by far the easiest way to clean your hammock.
Many hammocks can be washed in a washing machine. Just add a little of dose of mild detergent and wash it in the gentle cycle. Make sure you NEVER use bleach and wash ONLY your hammock! DO NOT add fabric softeners. Wash with COOL WATER ON A DELICATE LOW SPIN CYCLE.
REMEMBER to remove the carabiners!
After it's washed, line dry. On a nice breezy day, it wouldn't take more than 30 minutes for your hammock to completely dry.
*We would not recommend putting your hammock in the dryer*
NOW GET OUTSIDE AND GET THAT HAMMOCK DIRTY AGAIN!!