Promotion Ends November 6th, 2020
Getting Cool? No Problem.
360° ThermaQuilt + TrunkTech Hammock = Free Straps!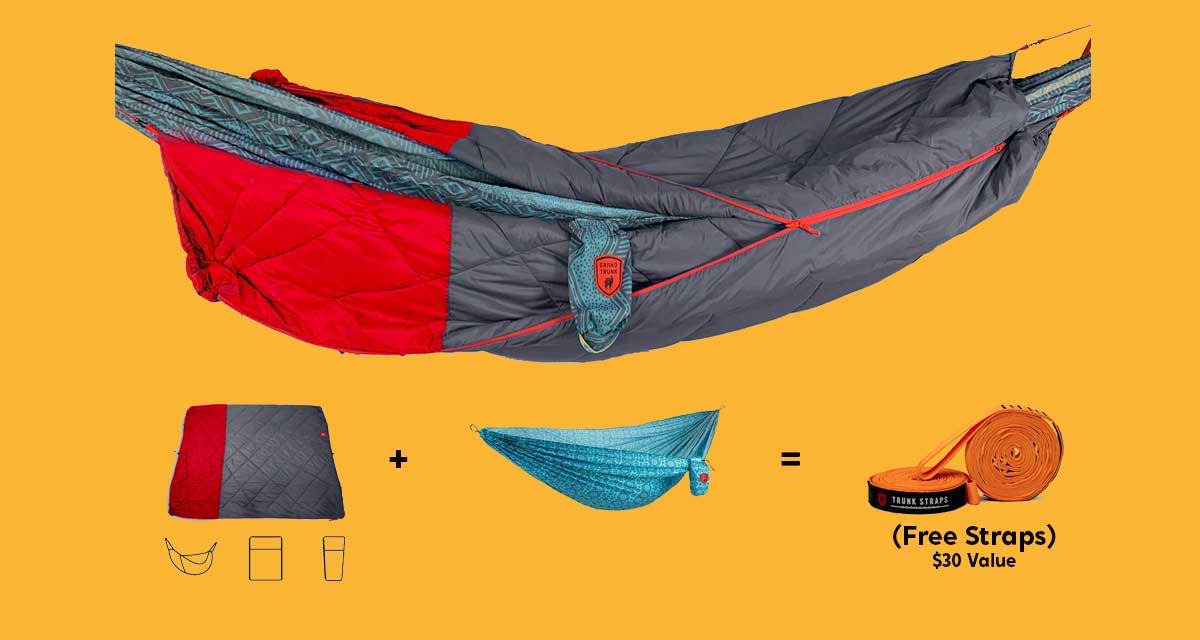 5 Star Reviews for the 360° ThermaQuilt 3-in-1
It's fantastic
"I got it out and used it like a blanket after it was delivered because it's been really cool the last few days and man, is this warm. unfortunately I have no trees to put my hammock up with but I'm definitely looking forward to when I can use it."

Great Buy
"I'm cold natured, and the design of this is perfect to keep me warm...top and bottom! I wish there was a two-way zipper so that I could vent my feet when they get a little warm. But that's a minor suggestion. This is a great product!"

Perfect Addition for Fall"I love hammocking. Like, really love it. It's getting cool and I typically throw in blankets or layer up. I saw this and figured I try it out and see if it kept me warm. It works! I've been using it this fall everywhere I go. Adds just enough warm on these cool fall days and nights."

Extend Your Hammocking Season