National Hammock Day Giveaway!
Not only are we celebrating National Hammock Day, it's also our 20th year anniversary! Thanks to the support of hammock and adventure lovers like you, we've been going strong since 2001. We think the next 20 years are going to be even better, and we're kicking things off by giving away 20 of our TRUNKTECH™ Hammocks, plus an extra special Grand Prize!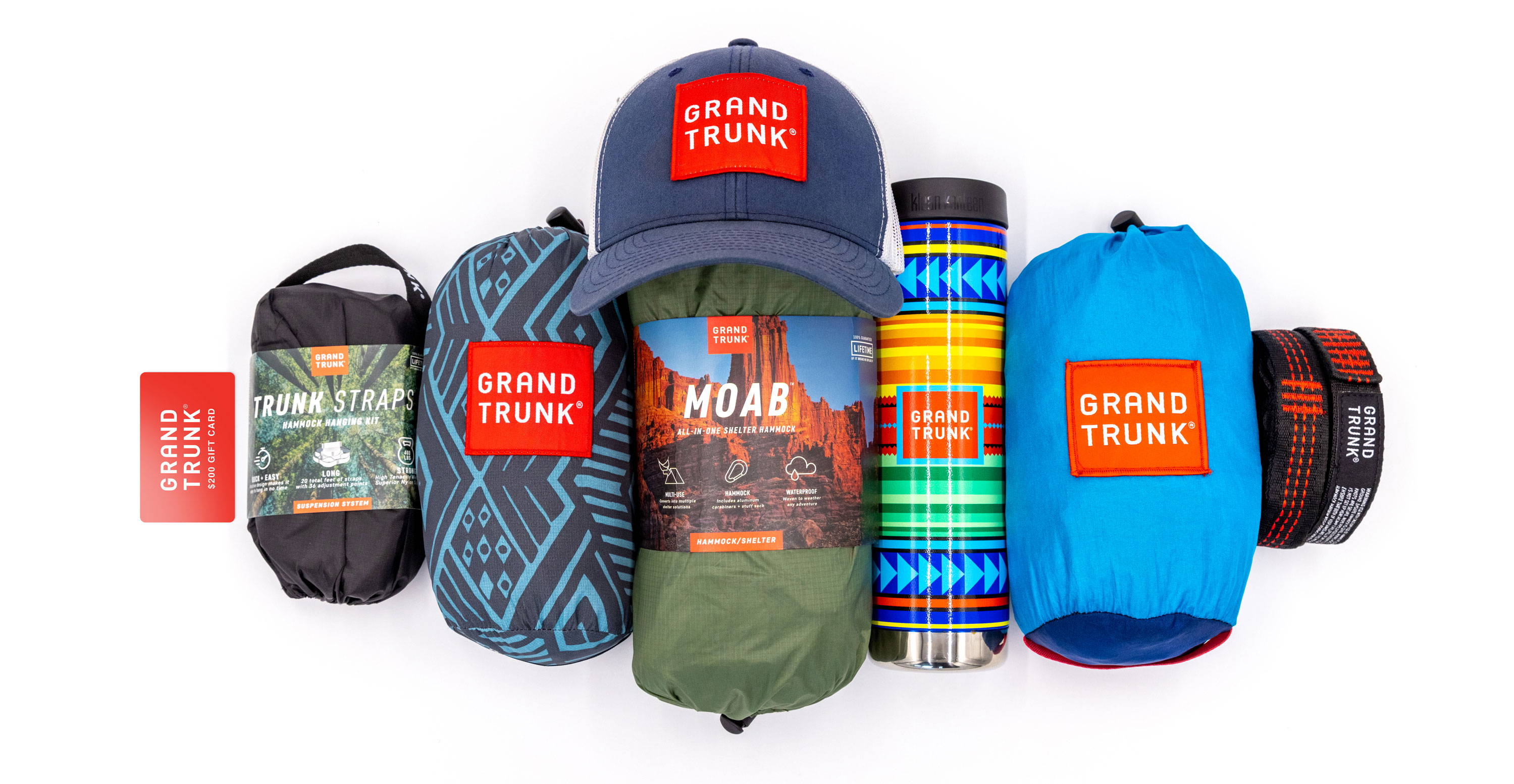 20 WINNERS will receive:

1 TRUNKTECH™ Hammock + 1 set of Trunk Straps!
Of those selected, one Grand Prize Winner will also get:
One (1) $200 Gift Card
One (1) ROVR™ Hanging Chair
One (1) Grand Trunk Water Bottle
One (1) Grand Trunk Hat
One (1) Soon-to-be-released New Product
That's a total prize value of over $500! Winners will be announced on National Hammock Day - July 22nd, 2021
For your chance to win, please fill out the survey below by 4:00 PM PST on National Hammock Day, Jul 22, 2021. We will be drawing names and announcing the winners later that evening live on our Instagram. Must be 18+ years or older. US customers only.

20 Years of Adventures... Here's to 20 More!